Just in case you missed this awesome bit of news, my incredibly talented, inspirational, beautiful roommate, Sara Cleto, has a brand new website!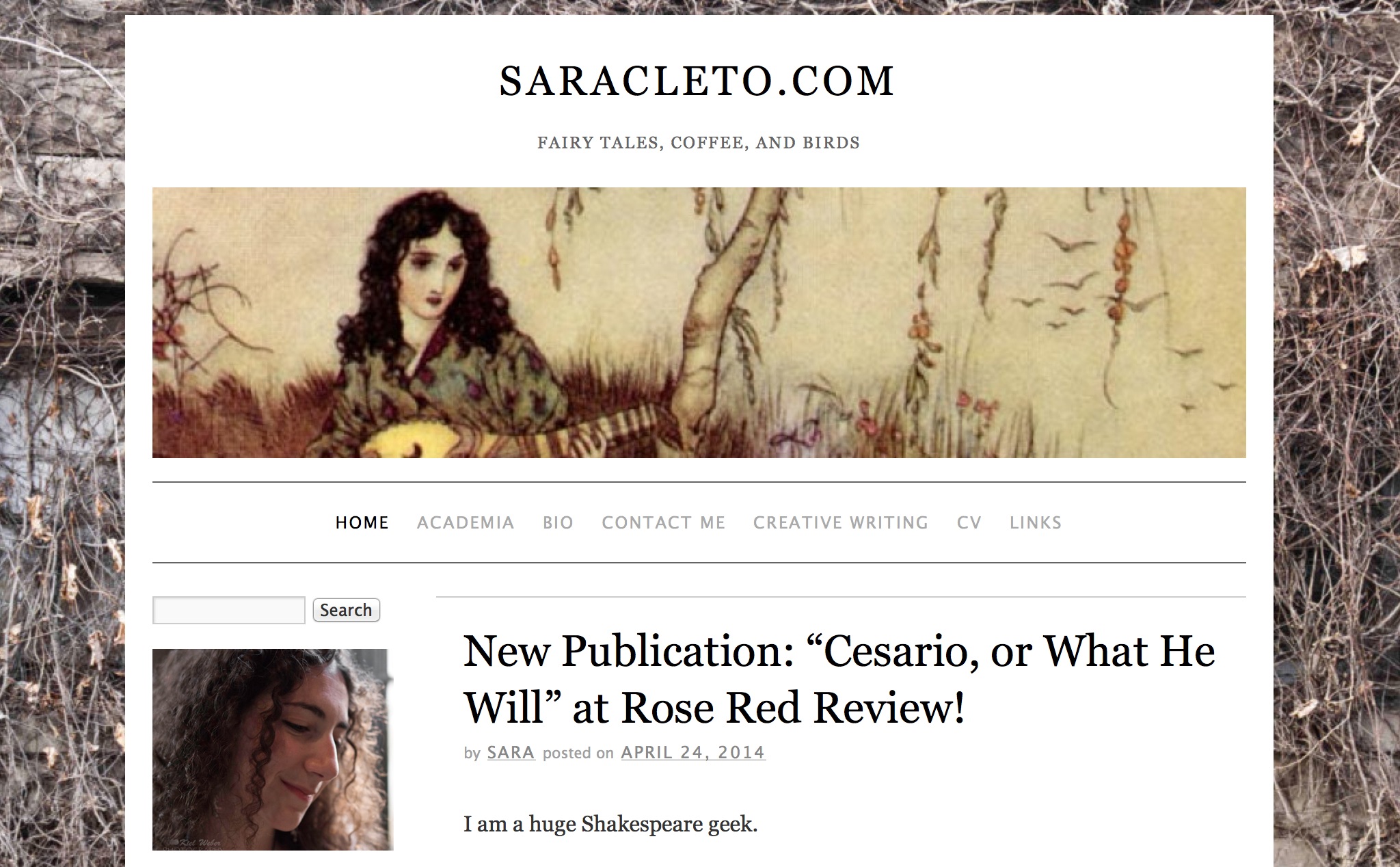 You may recognize her name from such publications as Cabinet des Fees, Ideomancer, Niteblade, and many others! We have also co-written two poems (with plans to do more in the future!)
She was very resistant to the whole idea of webpages at first so I bought her her domain name for this past Christmas and have been encouraging the heck out of her ever since. It paid off because she has turned out an absolutely fantastic site. So go check it out!
In other Sara news, she wrote me the BEST BIO ever, which is now up on my "Bio" page here:
"Brittany Warman is a magical witch-faerie who mutters at the moon and scratches verse into the bark of trees that have grown for at least a century. She cannot cook, but she hordes jewels and gowns, and she will tell you about your best qualities if you ask her politely."
I am totally using this from now on :P.