I am so giddy about this I don't even know what to say! My beautiful friend, McCall Doyle, has just started a photography studio called Gilded Lily Photography and wanted to do a fantasy themed shoot. I, of course, immediately volunteered so last Saturday we went out and had an amazing time at Chapman's Mill doing both a Victorian themed shoot and a Snow White themed shoot!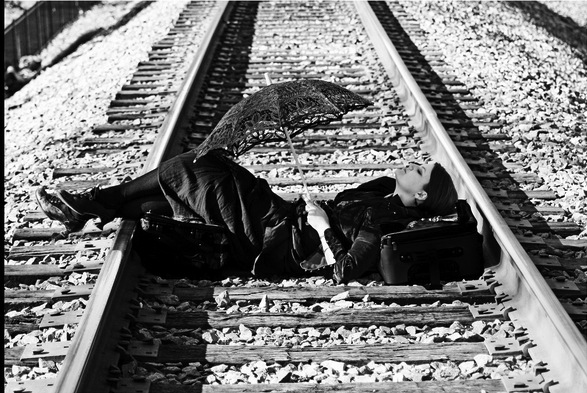 My favorite image from the Victorian shoot… it looks like a bizarre album cover or something, I love it. And yes, these are active train tracks which we did NOT know when we were shooting… we only realized once a train went by at a ridiculously fast speed after we were finished. Scary!
McCall got some crazy images during the Snow White shoot… she made me keep talking to her while she was taking these because it was a little TOO much like I was in an enchanted poisonous sleep!
I can't even describe how fun this was :). Please go check out the rest of the two shoots at McCall's blog – she's amazing!